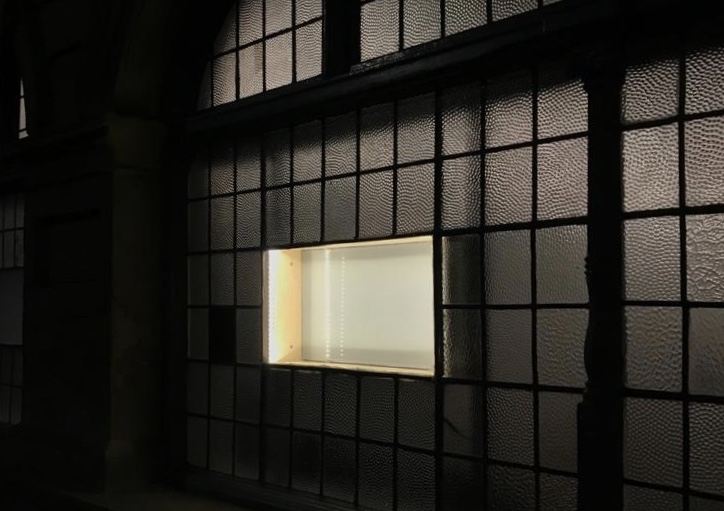 OPEN CALL 2: The PUBlic Window
We are delighted to be launching The PUBlic Window OPEN CALL 2 ! After receiving such an exciting response to the first Open Call we are happy to be re-opening this opportunity for a second time. Offering two artists the opportunity to exhibit in The PUBlic Window and complete our Spring Program
We are looking for exciting and imaginative proposals from artists to display their work in The PUBlic Window.
These don't have to be finished artworks, you could use the window box as a place to test out an idea or even display a maquette of something you hope to make in the future. We are open to all ideas and media- including moving image (without audio)
Applications for the OPEN CALL 2 close Monday 5th of APRIL at 12 noon.
The successful proposals will be announced on the 12th APRIL 2021 and the first exhibition in The PUBlic window will open on the 26th APRIL 2021. Please keep this short two-week period in mind when developing your proposals – the work you plan to exhibit should be ready to go!
Dimensions of The PUBlic Window = 770mm x 395mm and 150mm deep with a detachable back panel (transparent, frosted, white opaque). You are welcome to include the back panel in your proposals.
TO APPLY, please prepare the following and email to info@republicgallery.co.uk (please attach files as PDFs):
Short covering statement – (400 words max) explaining: A brief summary of your practice and details of what you plan to exhibition.
Brief CV – including contact information and your location (max 1 page)
Up to 5 images of the work you plan to exhibit, including a quick sketch of your proposal.
The successful applicants will be informed on the 12th APRIL 2021.
Please don't hesitate to email us (info@republicgallery.co.uk) with any questions.