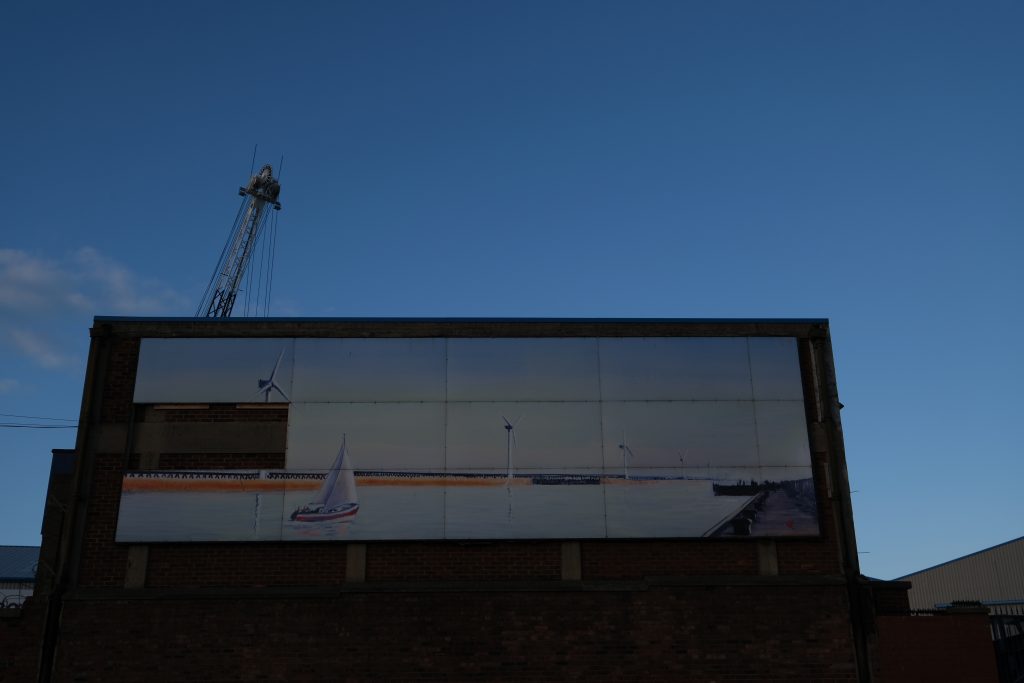 RePUBlic Gallery is proud to host
ENERGIES
9th July – 23rd July 2021.
10am – 4pm Monday to Saturday.
Energies is a result of a larger research project (Northeast Coastal Community Resilience), investigating the impact of New Energy Industries in Blyth and the Northeast.
Energies showcases nine commissioned artworks from regionally based artists and invited members of Blyth's community. The artworks respond to themes surrounding industrial heritage, transformation and explore the material and visual potential of historic and new energy sources.
How the community sees, feels, and communicates during this change is vital for shaping Blyth's future and informing the adjustments all coastal communities must make to adapt to climate change. Energies hopes to engage the public through the artwork and prompt conversations about Blyth's future.
Energies will be shown at both The RePUBlic Gallery and Headway Arts. We encourage viewers to take the short 10-minute walk between the two venues, contextualising the artworks within the town and our community.
For those unable to attend the exhibition, it will also be shown online at: https://linktr.ee/blythenergiesexhibit

Curated by Clifton Evers
Artists:
The Stars, Headway Arts
Russell Coleman
Michael Cunliffe
James Davoll
Ronan Devlin
Clifton Evers
Robert (Bobzilla) Page
Beth J Ross
Alison Walton- Robson.
Please see @republic_gallery / @energiesexhibit / https://linktr.ee/blythenergiesexhibit for more information on the exhibition
Please note, due to the current Government Guidelines and in order to maintain social distancing the gallery will be operating at reduced capacities. Booking isn't required however, if the gallery is especially busy you may have to wait a few minutes to enter.