Unfortunately this exhibition will be postponed until further notice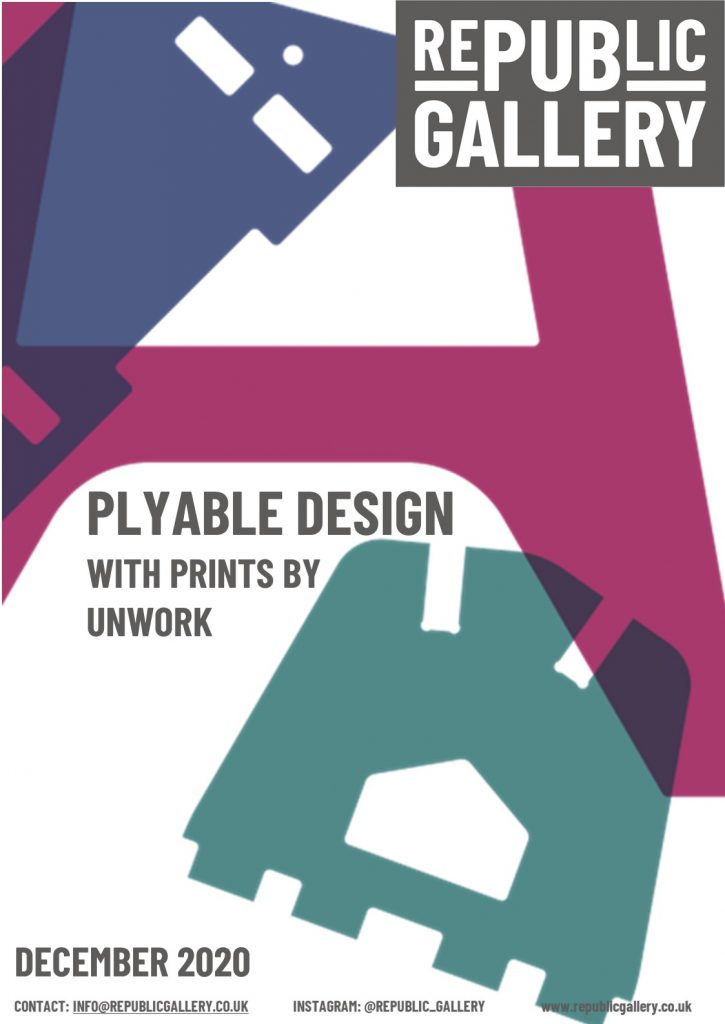 PLYable DESIGN DECEMBER 3RD 2020
Our first exhibition is a display of PLYable Design. PLYable Design, like RePUBlic Gallery, are based in The Kings Head in Blyth, Northumberland.
PLYable make and design unique furniture, lighting and toys. Each PLYable product is cut and finished by hand, whilst employing modular techniques and CNC cutters to push design and material potential.
This exhibition marks PLYable's third birthday and will display new editions of their furniture and lighting, and a playful collection of their new toy range.
They have also been collaborating with Unwork to produce a limited series of Risograph prints that draw on PLYable's design process, products and aesthetic influences.
PLYable Design was founded in 2017 by architects Claire and Matthew Margetts and furniture designer Tom Ownsworth.
The exhibition will open on the 3rd December 2020.
Social distancing measures and reduced capacities will be in place.