RUSS COLEMAN: DRAWN TO CONSTRUCTION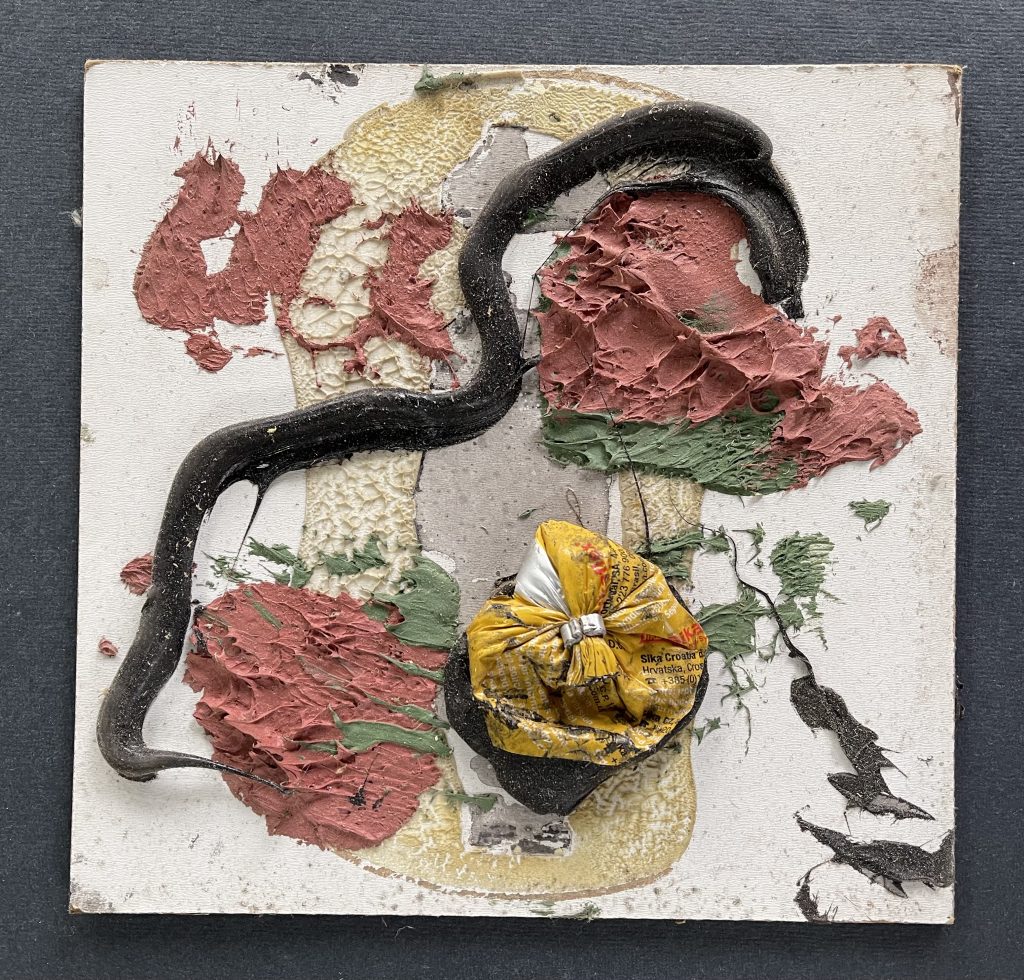 DRAWN TO CONSTRUCTION
FEBURARY – MARCH 2022
Russ Coleman is an artist based in Newcastle Upon Tyne. Russ trained and worked as a Monumental Mason before studying Fine Art at Kingston upon Hull in the early 1990s. Upon graduation he was recognised by the New Contemporaries and went on to create public artworks all over the country, including The Blackpool Comedy Carpet. His career has spanned across art and construction for the past 30 years and he continues to work on public commissions.
Russ's artwork is driven by the skills and practices he learned as a Monumental Mason and letter carver combined with his experience in the construction industry. His practice remains closely entwined with construction, both his sculptures and drawings are made with the remnants of past projects and the 'treasures' which accumulate in his yard. Scraps of stones, various pigments, out of date mastic, and the trimmings of dozens of past artworks all get recycled and fed back into his process.
'Drawn to Construction' presents a selection of sculptures and drawings which speak to this process. Some sculptures comprise of found elements- unaltered- while others are made from concrete mixed with various material left-overs. His drawings are built up in series – 'a familiar set of moves, filling a book with a line on each page and then heading back to make a counter mark'. While approaches may alter between the drawings and sculptures they remain united through the same material provenance.
'Drawn to Construction' will be on display until March 2022. For more information about Russ's work please contact info@republicgallery.co.uk or visit Russ's website: https://russcoleman.com