The PUBlic Window: ROMAN VAUGHAN-WILLIAMS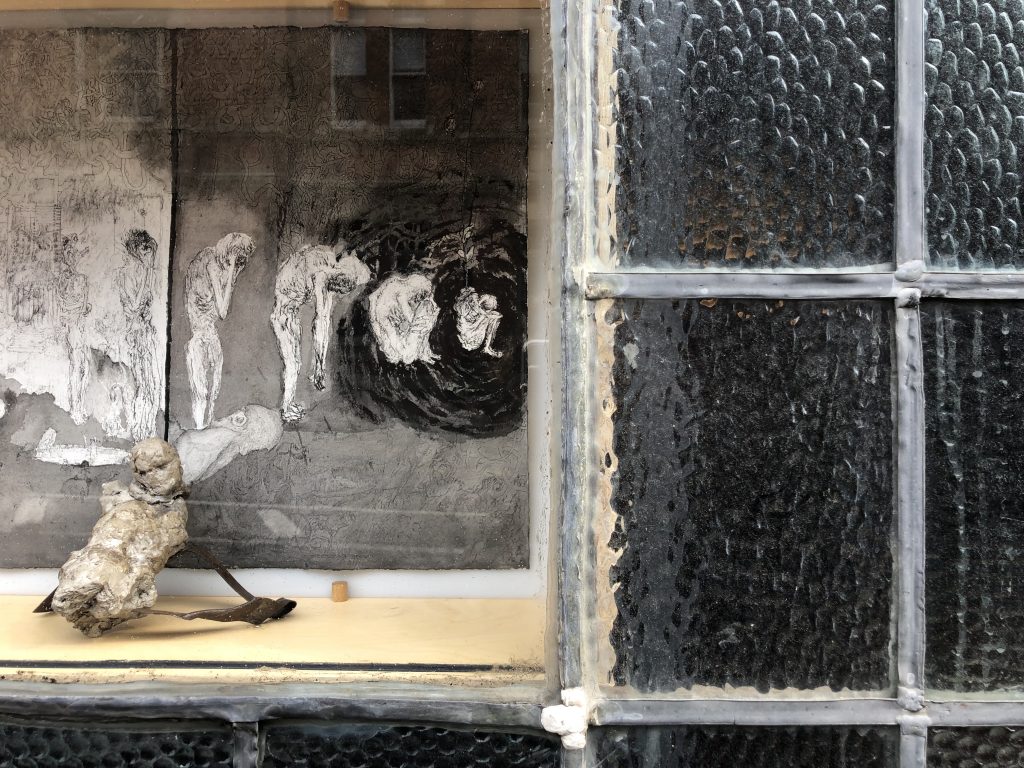 'THE DREAMING BODY'
31ST AUGUST – 24TH SEPTEMBER 2021
Roman Vaughan-Williams is an artist living and working in Newcastle Upon Tyne, his practice spans across drawing, printmaking, painting, and film.
Roman is interested in the physical conditions of contemporary capitalism and its saturation into our daily lives. Much of his work responds to the idea that our world moving towards its own death.
His practice deals with the implications of capitalism on a macro and micro scale looking to both the constraints of architectural landscapes as well as the psycho and physiological impact on our bodies.
Roman's PUBlic Window installation explores the latter and more acutely focuses on how the neoliberal economic and political order encroaches upon the dreaming body.
The Dreaming Body consists of a series of carboard, paper, paint, ink, clay and thread constructions exploring the interrelationship of the constrained body and how this body dreams.
'How can a body tied by chains of circumstance, whose limited potential for intent is directed towards the singular aim of consumption, escape the frame of the world through dream? Or does dream merely act as fantasy, an escape to reinforce and continue the oppression of capital?' Roman Vaughan- Williams
The Dreaming Body will be on display in The PUBlic Window until the 24th September 2021.