The PUBlic Window: THOMAS KEENAN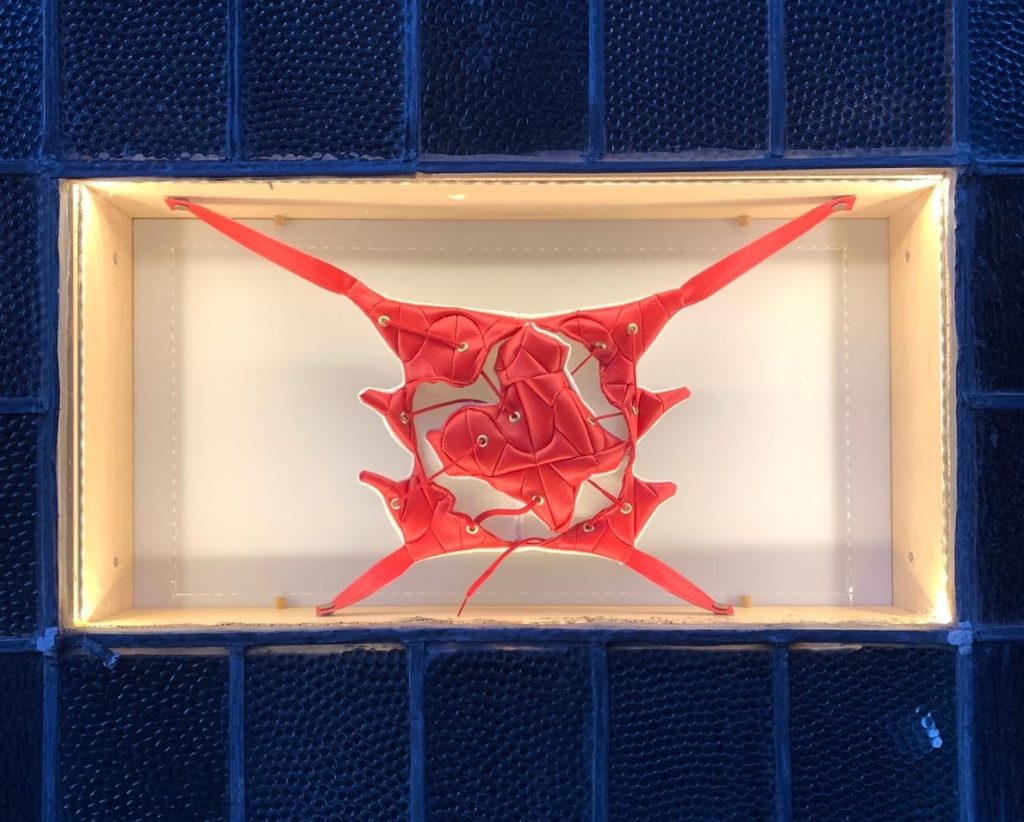 THOMAS KEENAN: 'F1T4PURP0S3'
Thomas Keenan graduated from Northumbria University's MFA programme at BALTIC 39 in 2019. He is studio holder at The Newbridge Project and continues to live and work in the Northeast.
Thomas's work spans from textiles to performance, often combining the two in outlandish performances which navigate the boundaries of appropriateness and social expectation. His textile works are often used as props within these performances, largely taking inspiration from stereotypically gendered objects. These objects are often repurposed and remade in floppy PVC Leather, subverting, and confusing these socially prescribed narratives.
Keenan's PUBlic Window installation, 'F1T4PURP0S3' expands on these ideas, focusing more acutely on the real-life implications of 'gendered objects.' Keenan makes reference to the gender bias within medical and technological research and how this data gap leads to real-life injuries in women.
'F1T4PURP0S3' is an ambiguous pelvis/steering wheel shaped form, that makes reference to the pelvis injuries many female drivers experience as a result of the male crash-dummies used during car safety checks. 'F1T4PURP0S3' aims to draw attention to the hidden and subtle inequalities in our society.
F1T4PURP0S3' will be on display in the PUBlic Window until 27th August.
For more information about Thomas's work see @t.keenart or contact us at info@republicgallery.co.uk