The PUBlic Window: ANGHARAD CREISSEN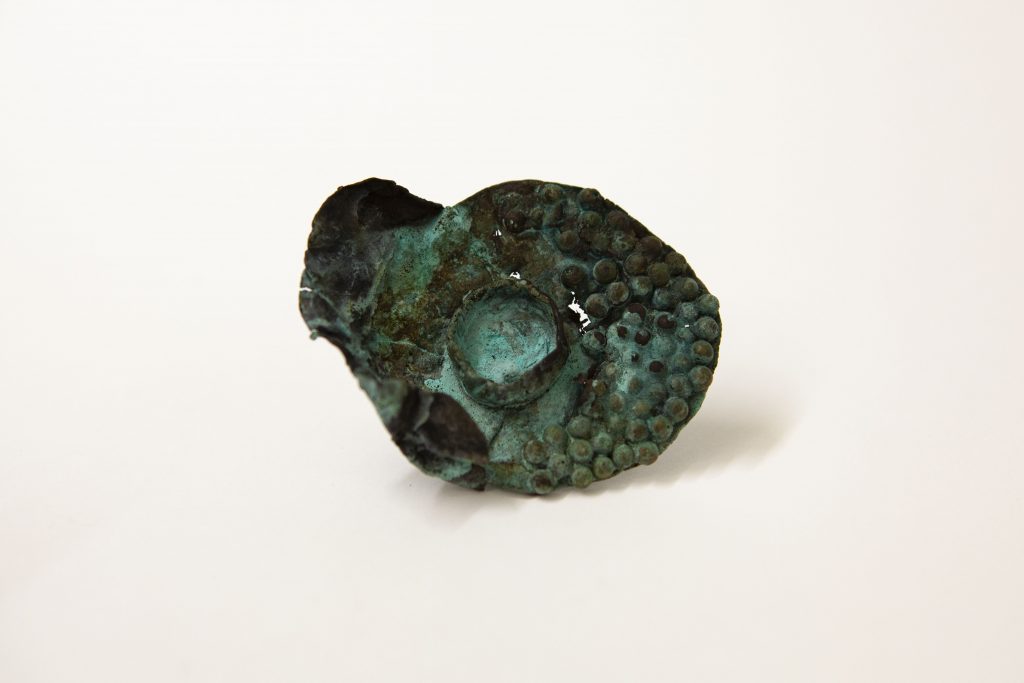 ANGHARAD CREISSEN
Angharad Creissen is an artist based in Newcastle Upon Tyne. She has studied at the Munich Art Academy and graduated from the Fine Art BA at Newcastle University in 2020. She holds a graduate studio at Cobalt Studios.
She creates sculptural objects using ceramics, wood, and contemporary jewellery. Her pieces act as conduits for personal memories and emotions. She utilises the historic properties of materials in her work as a way to imbue narrative.
Angharad is interested in folk law and poetry, drawing inspiration from traditional craft techniques and traditions. The human body is suggested throughout Angharad practice, subtlety hinted at through her jewellery and more explicitly present in her wooden sculptures of tongues and twisted limbs.
'Slips of Yew' will be displayed in The PUBlic Window from the 18th January to 19th February 2021. Her installation is comprised of three rings made from bronze, patina and a wooden stand made from Yew. The work relates to a memory Angharad has of holding a person's hand as they died and feeling their wedding ring. The poisonous properties of the materials used seek to represent the pain of this memory.
Please feel free to contact us at info@republicgallery.co.uk or follow our Instagram @republic_gallery for more information.
To get in touch with Angharad her email is angharadcreissen2@gmail.com and follow her Instagram @angharadcreissen.