Oliver Hoffmeister & Lucien Anderson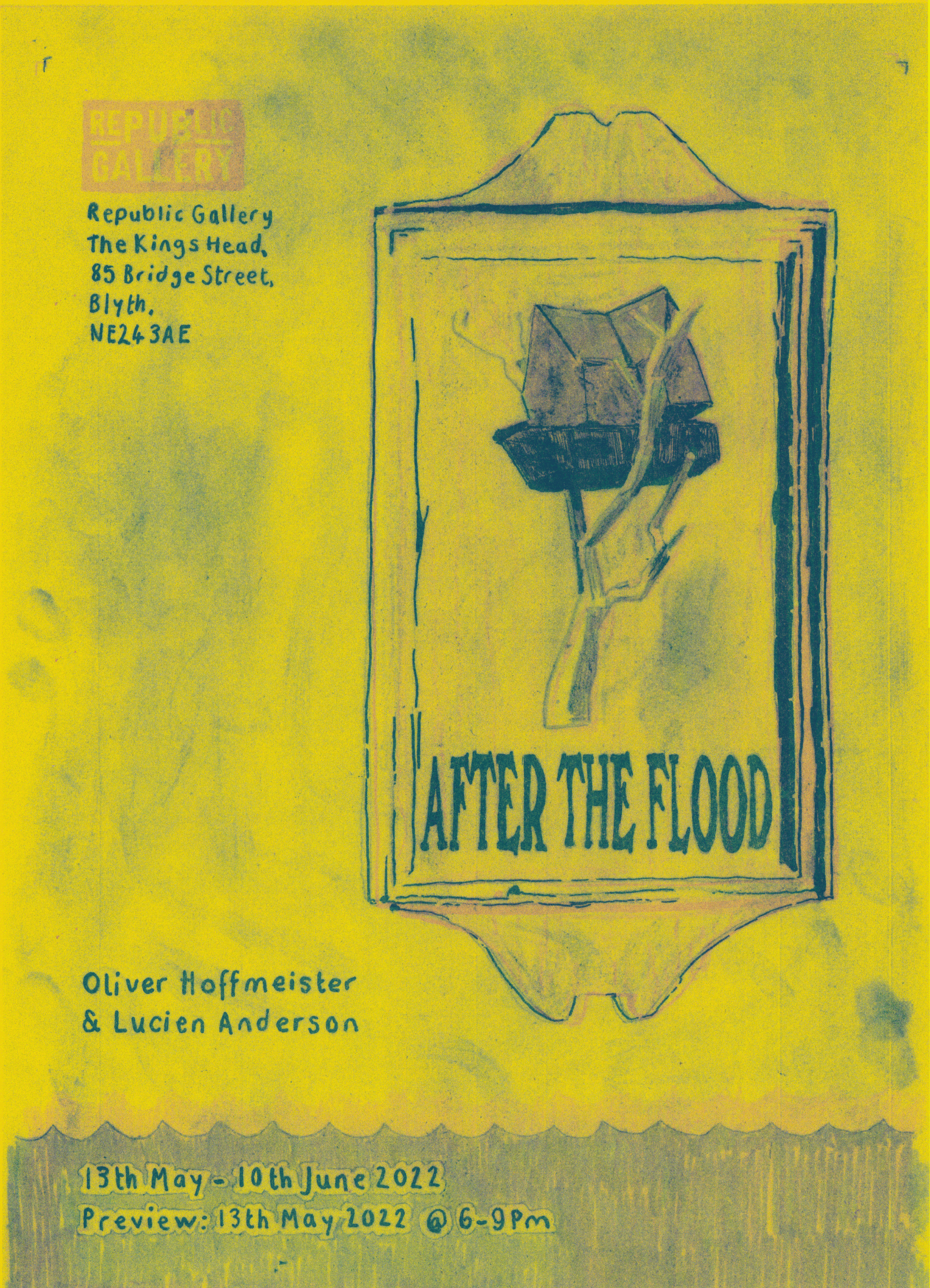 AFTER THE FLOOD
13TH MAY – 10TH JUNE
The RePUBlic Gallery is pleased to present 'After The Flood', an exhibition by Oliver Hoffmeister & Lucien Anderson.
 'After The Flood' presents Hoffmeister's and Anderson's initial re-imagining of a world surviving post-biblical event. Filled with wanderers and vagabonds, scavenging for raw resources, cobbling together improvised devices/homesteads imbued with the familiarity of the everyday to tackle the sublime environment around them. A tribalistic place set in constant flux. An elemental world set alight. Using allegory, image and artefact imbued with a suggestion of narrative, Hoffmeister and Anderson attempt to assemble and unfold a series of incomplete narratives. 
Lucien Anderson (b.1992, Huddersfield) is an artist based in Gateshead. Recent shows include EKO 8 – International Triennial of Art and Environment in Maribor, Slovenia and Friends With Benefits in Peckham, London. 
Anderson's work plays with scale, both physical — miniatures and maquettes, and in terms of am-bition — the scale of an idea, "the endeavour". He's interested in everydayness, quiet resilience, rit-ualistic tinkerers and problem solvers. His work carries a fragile authenticity, referencing, reappro-priating and replicating ordinary objects, materials and methods. A suggestion of purpose within his work is often undermined by an arbitrary playfulness and a rudimentary, DIY approach to making.
Oliver Hoffmeister (b.1995 Chesterfield) is a Newcastle based painter-printmaker. His work fo-cuses upon the obscure nature of the imagined image, with particular reference to the artist's con-ceived imagery. More recently Hoffmeister has attempted to delve into his creative process and re-think his paintings, the imagery he makes and the manners in which he works. Since graduating in 2018, Oliver has shown work as part of The Ingram Collection Young Contemporary Talent Award in London, Ghosts That Live Amongst Us in 155a Gallery, London. More recently he has produced his first solo exhibition with Berwick Visual Arts at Gymnasium Gallery in Berwick upon Tweed.