The PUBlic Window: DOLORES RAMONA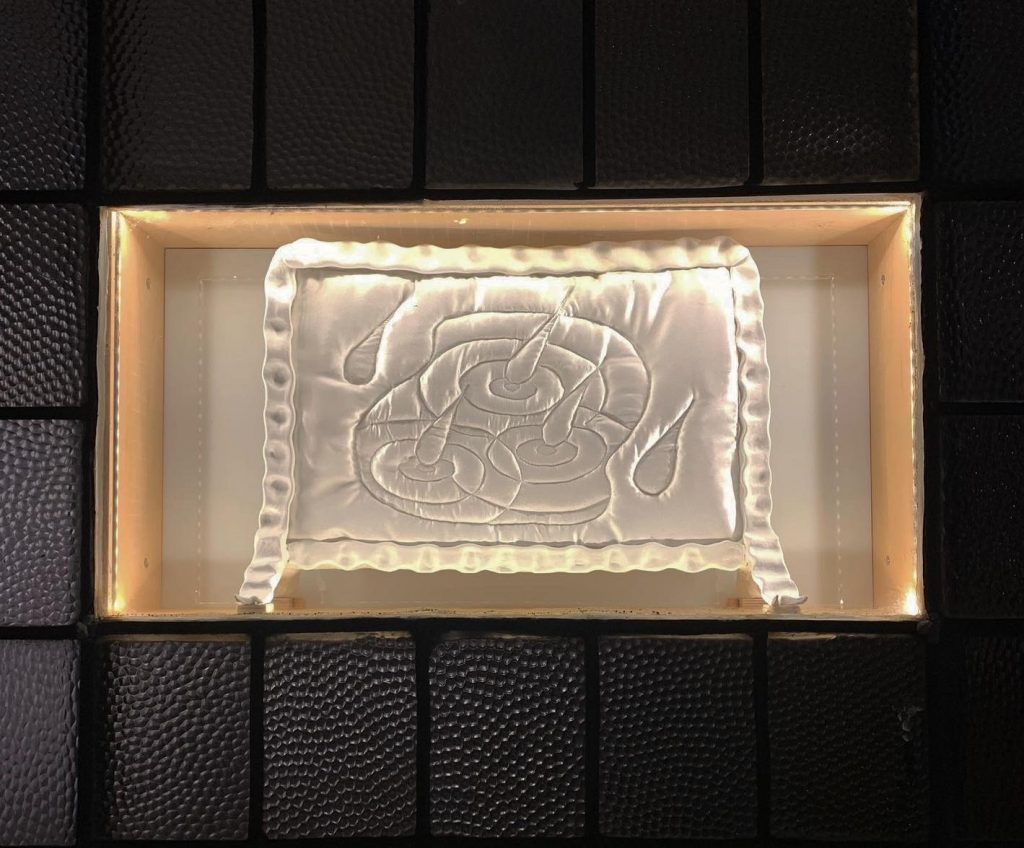 DOLORES RAMONA : 'Can't Make a Silk Purse Out of a Sow's Ear'
28TH MARCH 2022 – 22ND APRIL 2022
Dolores Ramona is a Newcastle-based artist, graduate of the University of Brighton, and member of Bank Studios in North Shields. Dolores has exhibited across the North East; exhibiting in the Baltic's 'Open Submission' in 2021, The Whitley Bay 'Art Houses' festival and at Pineapple Black in Middlesbrough.
Her practice encompasses drawing, sculpture, and textiles. Drawing is central to her process, ideas are drawn and redrawn before evolving into three-dimensional forms. This interplay is important to Dolores, she is interested in the moment when a soft flat sculpture becomes whole, when it can be activated or inflated by air, wadding or a person.
In the last two years drawing has become increasingly important to Dolores. She has developed a recurring character which exisits within a an empty digital landscape. This character features throughout Dolores's work and within the PUBlic Window installation.
Dolores Ramona's PUBlic Window installation 'Can't Make a Silk Purse out of a Sows Ear' works to bring her drawings and sculptures together. Exploring a reimagined narrative taken from Ovid's Metamorphosis, in which her character begins a transformation from one form to another. This quilted satin sculpture depicts the myth of Arethusa, a woman who transforms into a lake.
For further examples of Dolores' work see her website www.doloresramona.co.uk or Instagram: @dolores.ramona or contact us at info@republicgallery.co.uk