The PUBlic Window : PLYable Design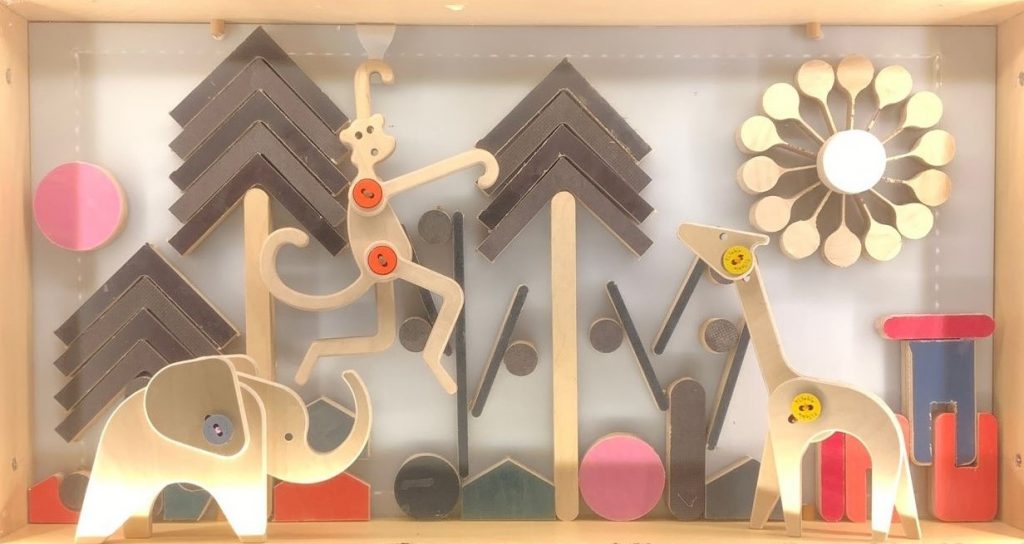 PLYable Design
December 2021- January 2022
PLYable Design is a multidisciplinary design and furniture studio founded by Tom Ownsworth, Claire Margetts and Matthew (Mags) Margetts. PLYable brings together a shared interest in design at all scales, a belief that the process should be open and collaborative, and that PLYable products should be practical, playful and adaptable.
PLYable Design has an aspiration to allow people to participate in the design process, to make their environments stimulating and collaborative, and to make furniture easy and enjoyable to assemble, adjust and alter. PLYable Design take on private commissions for bespoke furniture.
Many of PLYable's products are designed to appeal to the inner child – lights can be assembled like Mecanno kits, stools are threaded together, seats can be 'ridden', hi-fi furniture can be 'tuned'. They see design as a continual process – to watch and learn from – products are continually evolving to reflect how people use them.
The PLYable animals came about during lock down when the furniture side of things slowed down and time was given to developing smaller more online friendly products. They are made of birch faced ply threaded together with elastic and buttons fully playable, posable and CE tested for children under 3. They are available to buy on line or in The Kings Head. Other toys have also been developed including cars and a child's rocker.
The furniture side of things is picking up again and new commissions are being worked on at the moment. You can see PLYable commissions in business in Ashington, Newcastle and Seaton Deleval to name but a few, as well as many private homes across the North East and beyond.
PLYable Design have exhibited at The Biscuit Factory, The Baltic and The London Design Fair.