The PUBlic Window: BETHANY STEAD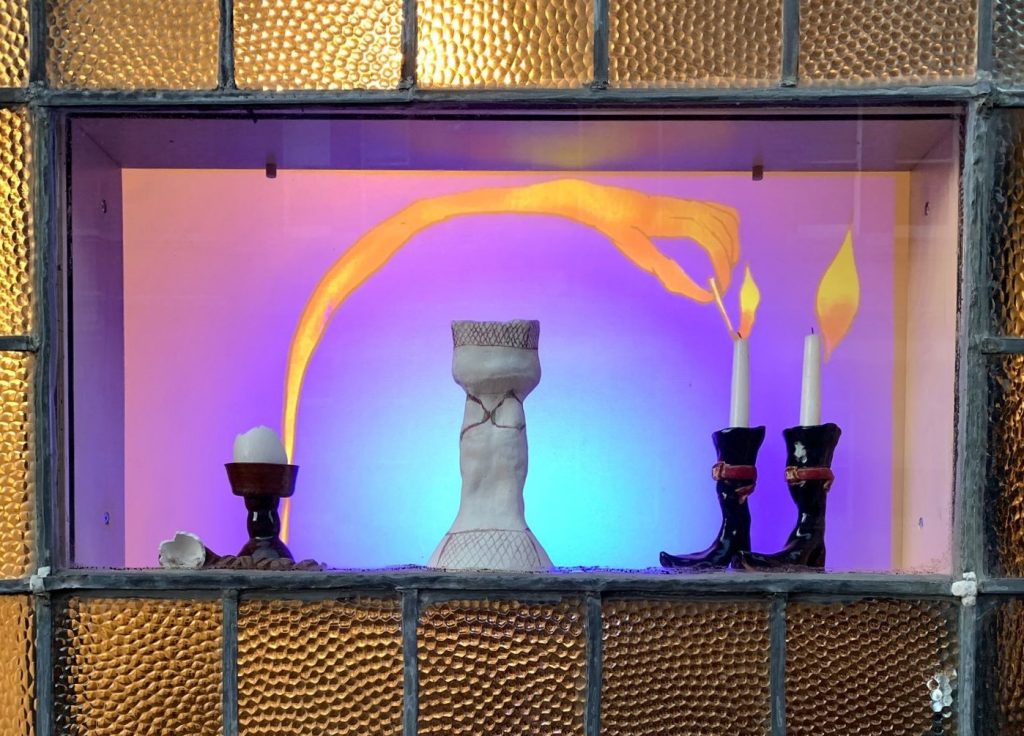 25TH APRIL 2022 – 20TH MAY 2022
BETHANY STEAD: 'Dip Your Wick'
Bethany Stead is an artist based in Newcastle upon Tyne. Their work explores materials and techniques associated with traditional craft and folk art, some of which have a long history of being laborious and often assigned to people of a particular class, gender and sex. Bethany works between clay, wood, textile, and paper; using these materials to incite conversations about the societal barriers they, and others face.
Bethany has exhibited across the Northeast, most recently at Vane Gallery and The Baltic. Another facet to Bethany's practice is social engagement and mutual aid, contributing towards opportunities, voices, and space for underrepresented individuals. They have facilitated various community projects working alongside organisations such as Axisweb, AKT Charity, Curious Arts and The Thought Foundation.
Bethany's PUBlic Window installation 'Dip Your Wick' will be on display in the window until the May 20th. Bethany's installation comprises of hand drawn animation and ceramic sculptures.
'Dip Your Wick' is an attempt to prod at, and embrace encounters of in between-ness, awkwardness, and reflection of difficult memory. The installation aims to translate the importance of the relationships we have with objects and tools for daily mundane ritual.
 For more information about Bethany's practice and her previous project, see her website www.bethanystead.com or visit our website www.republicgallery.co.uk